After two long years SJC reconvened in-person again this year. 2021 marked our 46th year of continuous operation. Last year instead of our normal in-person camp we held a very sucessful on-line camp free of charge that served over 170 campers across the country.
Interest in this year's camp was very high as shown by over 40 of our 55 camper spots being snapped up within 4 days after registration opened. Due to Covid protocols we had a maximum capacity of 55 campers, and we unfortunately had to turn away over 14 more. We sincerely regret that we were unable to accommodate all those children who wanted to come to SJC 2021.
The first few days of camp were challenging on many fronts. Early on we had to reconfigure the pods in light of the Delta variant making them smaller and more nimble. We had planned to eat our meals outside in the beautiful open spaces around camp. Unfortunately our bee friends decided to share those spaces with us throughout camp and for the first time in SJC history we were rearranging our plans to avoid the bees! The weather also threw us a few curve balls with rain, thunder and high winds during the first two days of camp.
We were very lucky to have a resilient staff, lead for the 5th year by our very capable Program Director (PD), Jami Chung, and cooperative campers. We adapted as needed and the unique and fun nature of SJC flourished. It should be noted that Jami was able to serve as PD again this year, which was an unexpected but most welcome development.
Gratitude and thanks also go to:
Brigid Deleo, a practicing RN, who agreed in JUL to be our camp health officer. The RN we had lined up was unable to attend and had it not been for Brigid there would have been no SJC 2021. Once at camp she did a great job keeping us healthy, including rapid Covid testing all campers and staff mid-week – which fortunately yielded negative results for everyone.
Jay Cackowski, our webmaster and registrar. In addition to his normal, but vital behind-the-scenes duties, this year Jay had to deal with loads of extra work making sure we had Covid vaccinations, waiting list changes and more-than-usual last minute details covered. As usual he accomplished all of this with his characteristic calm and efficiency. Thank you Jay!
We are looking forward to, planning for and hoping to hold SJC 2022 next year in-person again. However, who knows what the future will bring? So as SJC 2021 fades into the rearview mirror, we remember it with gratitude that we were able to hold it in-person and that so many friendships were renewed and great memories made. (Campers if you haven't already said thanks to your parents for sending you to SJC this year please DO SO!)
We will strive to keep SJC the safe, fun and magical place it has been for almost five decades. You can help by spreading the word! PLEASE let your relatives, Facebook friends, support group network, and anyone else who you thnk may be interested in our wonderful camp know that we're still going strong and serving the next generation of SJC campers!
Sincerely,
Doug Kim, Director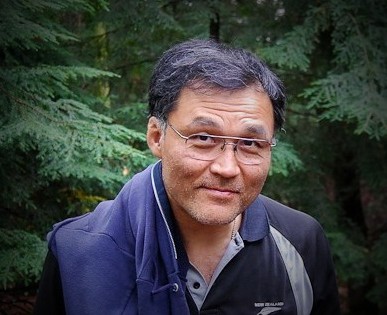 P.S. If you don't already, please support us using AMAZONSMILE when you order online. 0.5% of your purchase will go directly to us. Simply go to smile.amazon.com and select "Sae Jong Camp" from the list of charities.